Our hair is truly our crown and is one of the first things people notice about us. It is definitely the very first thing people notice about me! One of the reasons I went 100% grey was to cut down on the chemicals I was putting on my body. So I wondered if there were a way to make my grey hair shine naturally, with organic and fresh ingredients.
In the past three years since I've gone totally 100% grey I have tried a lot of different products. There has been a lot of scientific studies about healthy hair. What I found works best to keep my grey hair looking shiny is simple, every day items that I found in my kitchen. These are tips that you can replicate at home, too.
1. Eat foods known beneficial for healthy hair.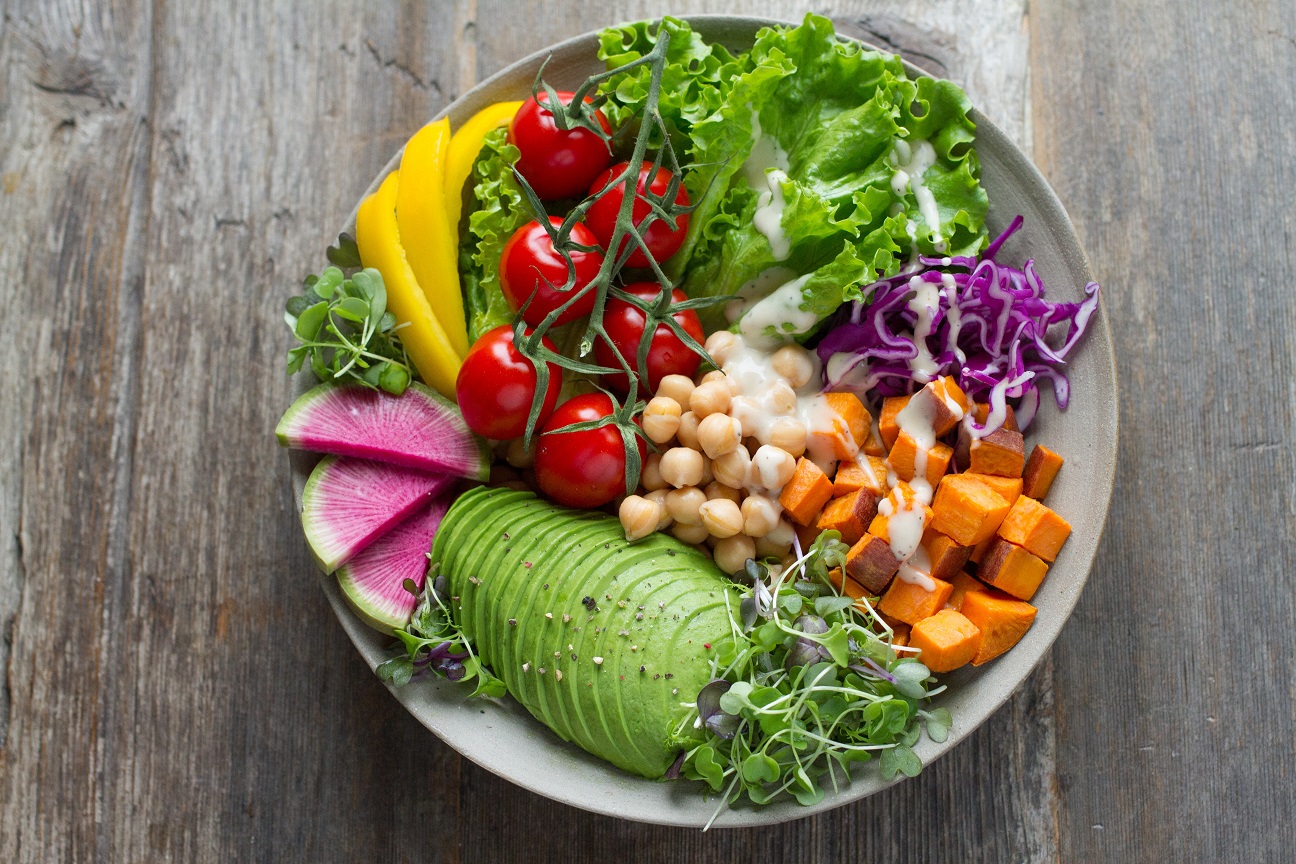 Scientists discovered that hair loss can be due to the depletion of certain vitamins and minerals. While grey hair isn't the same as no hair it is the loss of the normal function of hair. Vitamins they have found beneficial to having a healthy head of hair are biotin, Vitamin D, zinc, iron, and Vitamin C.
Scientists are also slowly coming around to the need to supplement an otherwise healthy diet. That's because as we age the ability of our bodies to absorb them from food greatly diminishes.
I get the biotin from a super B complex multivitamin that I take twice a day. A great food source of biotin are sweet potatoes. My nutritionist suggested I eat at least one half of a baked sweet potato before going to bed. Apparently it helps menopausal women get to sleep better. They have antioxidants and other health benefits, too.
Doctors recommend that women take about 600 IU's a day. Keep in mind, that is the minimum an average adult needs. The Vitamin D I take has 1,000 IU's. This is a great one to try: Sports Research 1,000 iu Vitamin D3 Supplement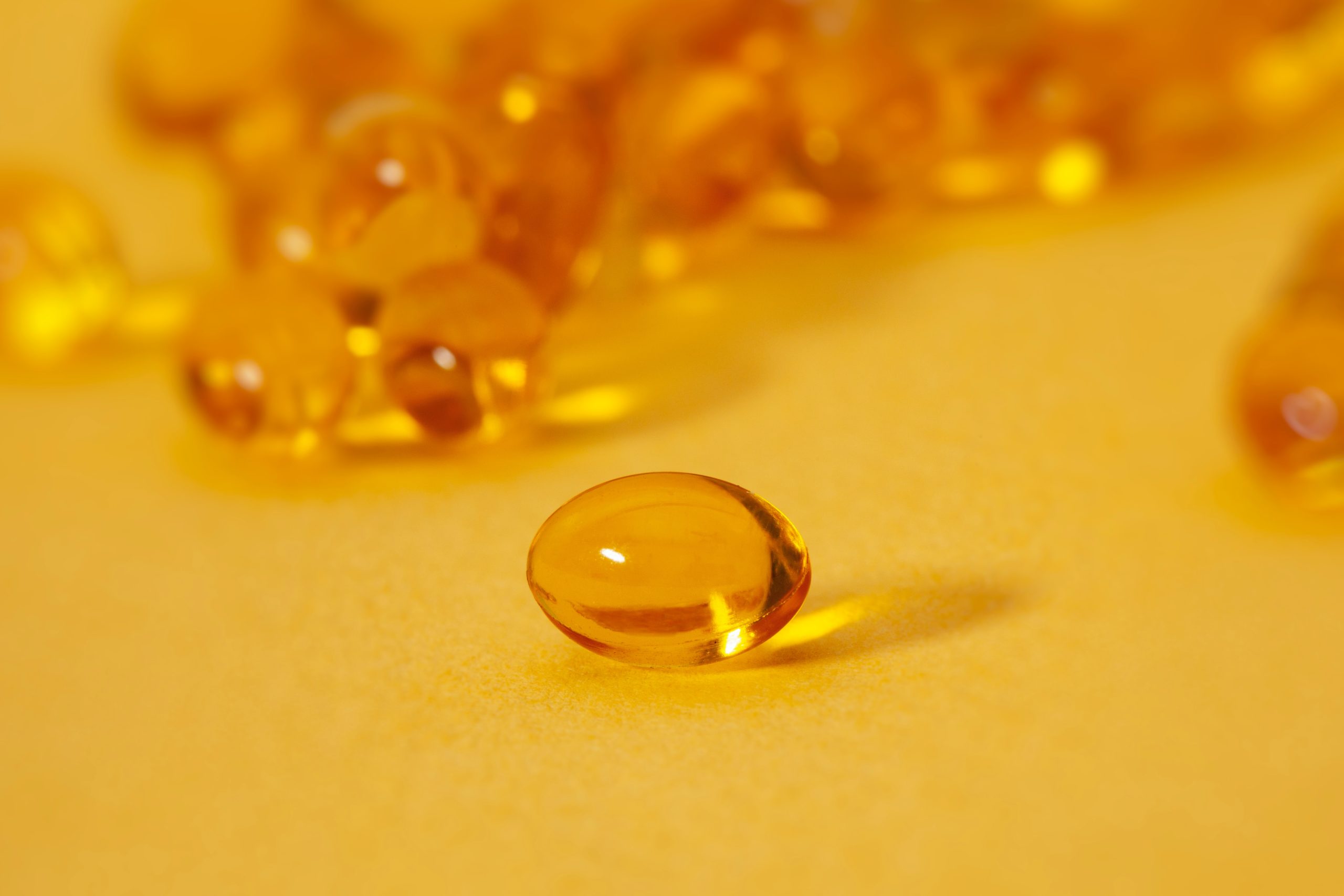 Vitamin D can be found in milk, sardines, egg yolks, and beef liver. Soak the liver in milk an hour before cooking to get rid of that metallic taste. That gives you two-fer dose of Vitamin D as well!
While zinc does come with a lot of other vitamins I take a 50mg chelated tablet. Having it "chelated" just means it's easier to absorb. As I get older the old digestive system isn't as robust as it once was and needs all the help it can get. I only take this once a day. 
Lastly, we have iron. I'm not only a Hemophilia carrier, I also have chronic anemia. For the last year I've been taking Nova Ferrum, a liquid iron supplement, 125mg per teaspoon, twice a day. The increase in my energy level has been nothing short of amazing.
I take a 1,000 mg Vitamin C caplet twice a day with my iron. I'm waiting for blood test results to see if I can drop down to doing this just once a day. 
2. Rinse with apple cider vinegar after shampooing.
Vinegar seals the hair cuticle. A sealed cuticle is a silky, shiny, frizz-free cuticle.
Just pour a tablespoon in your hand and smooth it through the roots of your hair before adding the conditioner. Try not to get any on your scalp as it might burn the skin.
I prefer Bragg's because it has the mother which has other health benefits.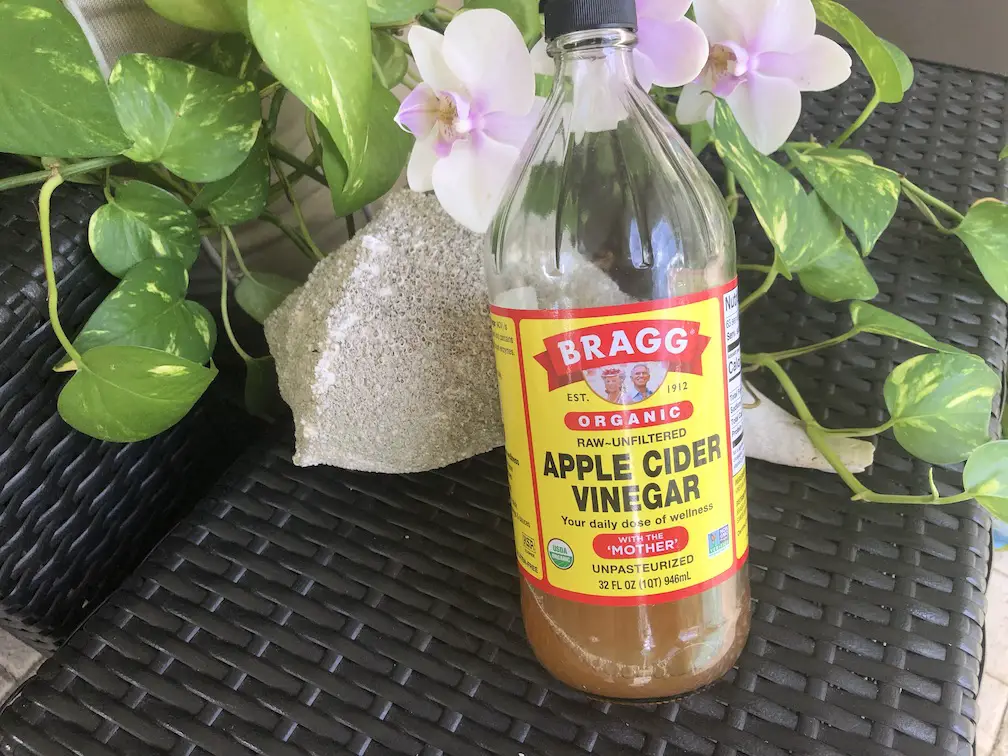 3. Leave the shampoo on for at least 3 minutes.
Intermittent shampooing with a moisture rich shampoo formula and a cowash will yield the best results for naturally shiny grey hair. The trick with either the co-wash, or even shampoo, is to leave it on for 3-5 minutes.
There's something about letting it do its thing that gets into the cuticle and fibers of the hair better. Grey hair also tends to get dirtier because the cuticle isn't as smooth anymore. Leaving the shampoo on longer allows it to get all the dirt.
A cowash product is a mixture of shampoo and conditioner. There's just enough detergent to get the dirt out. It took me a while to get used to not having suds. A good co-wash will leave your hair shiny and clean without being greasy. 
So I shampoo, then pull my hair up into a flexi, wash the rest of my body, then rinse and condition. 
4. Deep condition once a month with an olive oil treatment.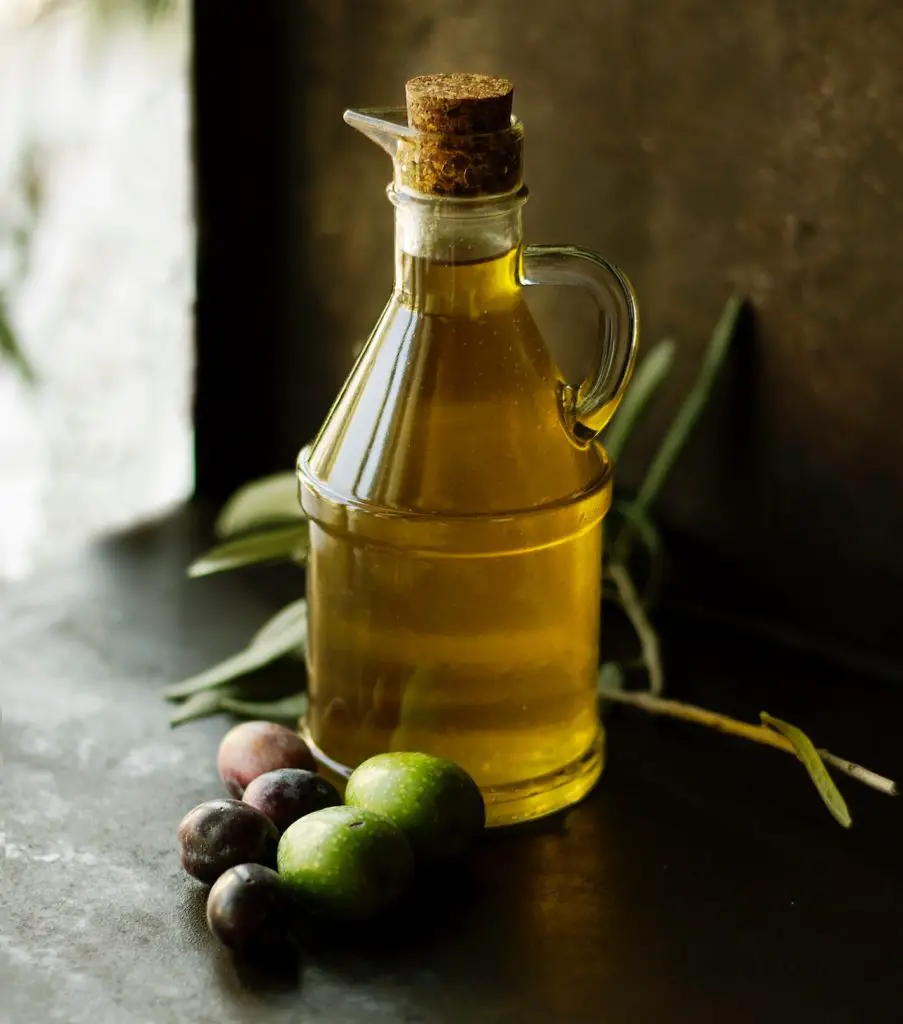 The antioxidants, omega-3 fatty acids, squalene, and oleic acid in olive oil aren't just great for inside your body. It can also help prevent split ends because it increases hair elasticity. 
After washing your hair, add conditioner, and then rub about a handful of olive oil into the ends of your hair. Wrap it up in a shower cap, then a towel, and leave it in for a good hour or so.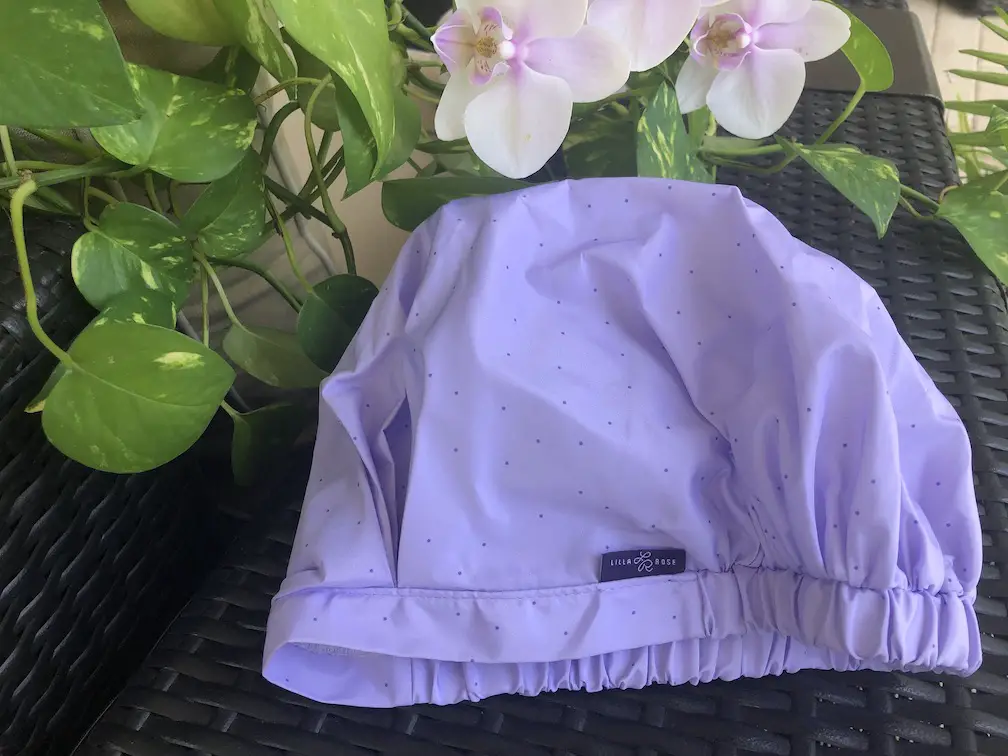 By the way, make sure you are buying honest to goodness olive oil! You would not believe the tricks some companies do to sell an inferior product.
5. Use coconut oil for a heat protectant before blow drying.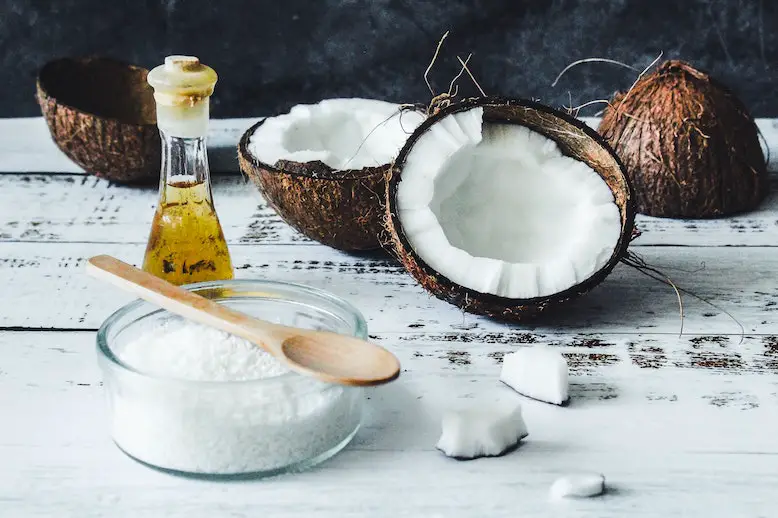 While I do prefer to let my hair air dry most of the time there are those days when I need to get out the door quickly. Which means, using the blow dryer. Heat can damage regular hair. But it can destroy already fragile grey hair. 
You can make a spray by melting 1 teaspoon of coconut oil and then dilute it by adding 3/4 cup of water. I put that in a continuous spray bottle like this one from Flairosol. You only want to lightly spray this on your hair and carefully avoid your scalp.
And the same thing I said about making sure to buy the best olive oil goes for buying the best coconut oil. Know what you are buying and buy the best you can afford.
6. Brush your hair daily with a natural boar brush. 
Every night before I go to bed I give myself a good scalp massage with the pads of my fingers. That helps to distribute the oils in my scalp to the ends of my hair. It also gets out the tangles. 
Then I use a Denman brush to pull out the stray hairs without unwinding the curl in my naturally wavy hair.
If you have normal hair then use a natural boar bristle hair brush. 
7. Wear your hair up at night. 
Most people will tell you to sleep on a satin pillowcase. I have tried that and do not like constantly slipping off my pillow. A silk cap makes my head too warm. 
Instead I just wrap my hair up on top of my head and use a Flexi to keep it in place. That keeps it out of the way. I can't pull any hairs out while I roll around. It actually helps keep the curls in by doing that, too. 

(Update: After writing this post, I tried a pure mulberry silk pillowcase, which is amazing for protecting gray hair as well as keeping you cool at night. Genuine quality silk is nothing like satin! Who knew? You can read more about it and its other benefits for your hair and face in the post The Absolute Best Products for Gray Hair.)
8. Wear a hat in the sun. 
I should say, wear a hat anytime you go outside. Your grey hair needs to be babied in the harsh elements. It doesn't have much pigmentation to protect it anymore. Wind and sun can also lead to frizzy ends.
The more you protect it the better it will continue looking lovely.
If it gets staticky then choose a different fabric for the hat. You can also give it a light spray with your coconut oil spray bottle to tame it.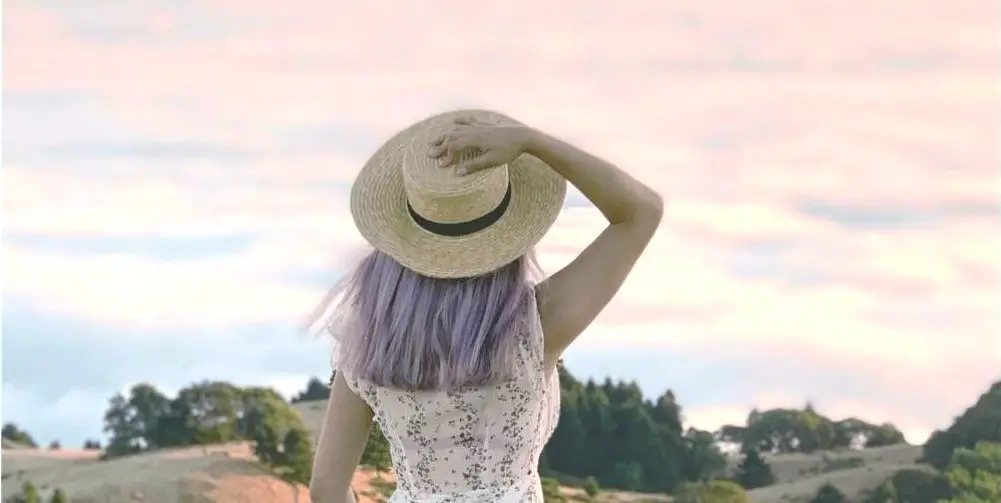 While there are now hair sprays with sunscreen I find the scents too overpowering. I already have olive oil and coconut oil in my hair anyway.
This one by Coola with a 30 SPF looks interesting, though. Let me know in the comments if you tried it and what you think.
I have so many hats now that I've added this hat storage container to my cart.
These are the 8 very simple, natural ways to keep your  hair as shiny as possible and keep it looking very beautiful. It isn't even a lot of work.
The thing about having grey hair is you do have to be more conscious of how you treat your hair. But you are so worth it!
If you enjoyed this post on How to Make Grey Hair Shine Naturally, please share and pin! Thank you!
Note: This post may include affiliate links, which help our family with no extra cost to you. Thank you for your support! 💜
More Grey Hair Resources
---
Be sure to enter my monthly giveaway below, to win a Lilla Rose Flexi Clip or hair care product that works great in grey hair!