With the holidays approaching, it's time to start thinking about buying the perfect gifts for all the important people in your life. 
This year you want to get a gift that is not only useful and special, but also conveys that you put thought into deciding what to buy.
Easier said than done, right?
In this article, we round up the top gifts that are the perfect combination of unique, helpful, and meaningful.  
Want to incorporate more superfoods into your meals?
There is no better (or more fun!) way to get more veggies in your diet than to grow your own microgreen superfoods from home.
These microgreens are the fail-proof way of growing superfoods all by yourself.
What makes it fool-proof? 
What if I told you that they grow even in low light, indoors, and with practically no maintenance whatsoever? Just water once and in 7-10 days they are ready to eat!
It's true! So even a notorious plant killer with zero knowledge about plants will be able to get a thrill out of growing their own superfoods from home!
Goodnight Magnesium Lotion from Earthley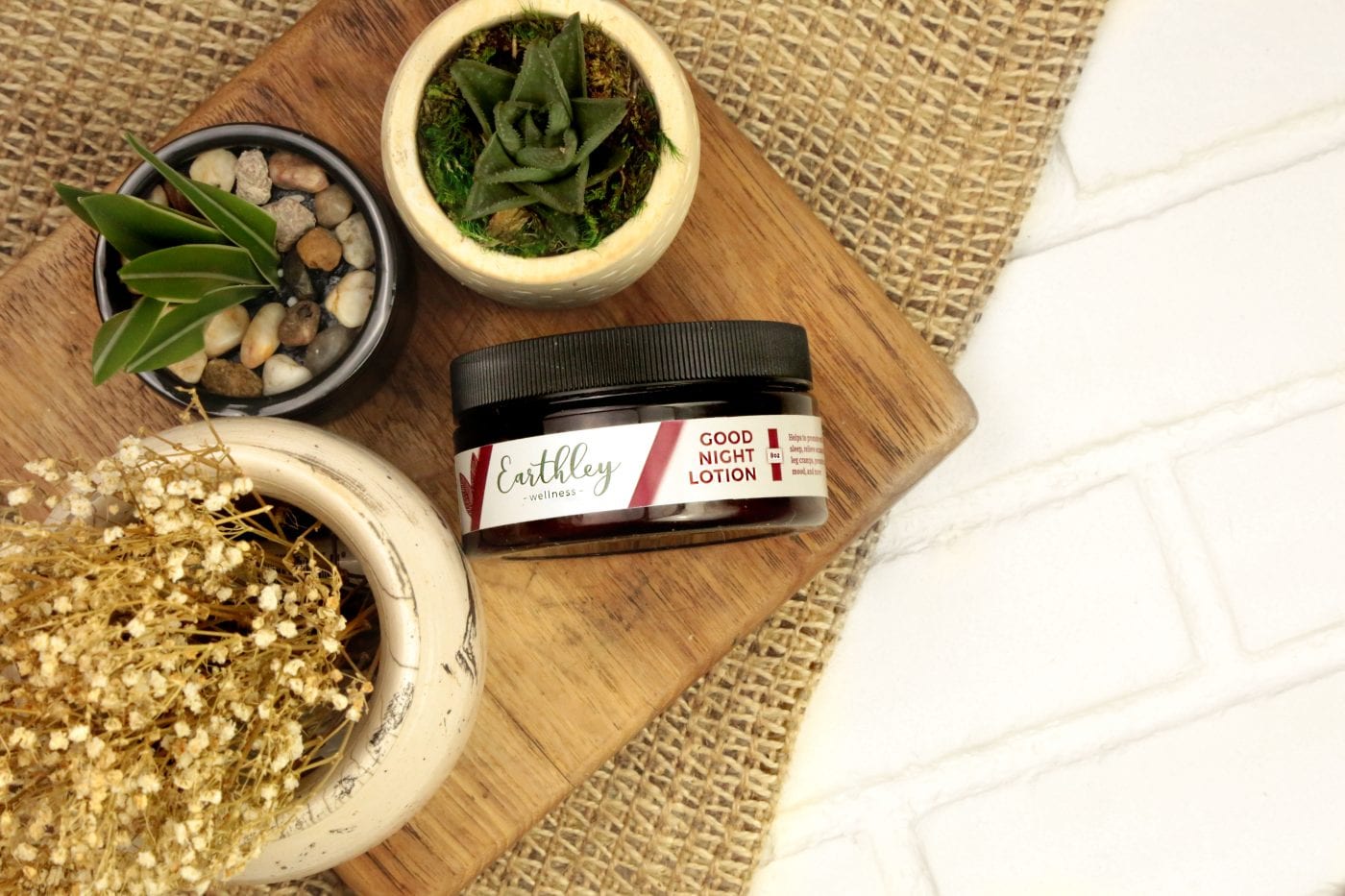 I love the Goodnight magnesium lotion from Earthley! Just rub a pea-sized amount on your skin before bedtime for relaxation and a good night's sleep!

It comes in unscented and a lovely lavender scent.

Get it here!
Time to throw away the chemical-laden make-up, because this is worlds better!
This make-up is:
Vegan
All-natural
Perfect for giving you natural looking coverage 
The BEST priced mineral foundation out there
I love love love their all-natural mineral foundation! 
With just this powder, I am all set for natural-looking coverage. 
It is also the BEST price for mineral foundation I have found anywhere, and believe me, I've looked!
Chances are you have a friend who has a plastic hair claw. 
Claws break more easily than Christmas ornaments, and are just downright uncomfortable. 
This year, change their life by introducing the flexi.
An elegant hair clip that will keep your hair up all day.
Plus, you can count on them to never break!
Not to mention, they are incredibly easy to use, and are so comfortable that you will forget that you are even wearing one! 

I love this "Starla" Flexi for the holidays…a perfect gift!
With 2020 just around the corner, it is that time of year again.
Time to set goals and plan for a new year.
What better way to do that than with Ruth Soukup's Living Well Planner?
When life gets out of control and it becomes a struggle to juggle everything, this planner will help:
Organize your schedule
Set your finances straight
Plan your meals
Achieve your goals
What exactly inside this planner that can help you with all that?
The planner is filled with pages for:
Important dates
Monthly Goals
Goal Setting
Project planning
Monthly Calendar
Weekly Planner
Daily schedule
Monthly budget 
And lots more!
So, yeah. Basically everything you need to crush it in 2024. 
With Winter comes cold weather and red, dry, chapped skin and lips.
Even when every other lotion out there has failed, this Bee Silk lotion will heal even the worst cases.
The combination of shea butter, coconut oil, and beeswax work like magic to naturally soothe chapped skin. 
For women with chapped skin or lips, this lotion is a must!
Do you have a friend who uses a lot of bobby pins?
Then you will know that bobby pins tend to break easily, slip out of your hair, and are, well, not very attractive. 
Lilla Rose Bobby Pins like these "North Star" bobbies, are durable and absolutely gorgeous! 

They are super-secure, so will not slip out of even the finest of hair!
They are perfect for adorning your hair and keeping it up and out of your face!
Lipstick is always a great gift.
But do you want to take it up a level?
Lip Sense is an amazing lipstick that is:
A stunning lip color
Not going anywhere all day after only applying it once!
Waterproof
Smudge proof
With this lipstick, you can give your husband a kiss and it won't be all over him!
Farmasi CC cream is a perfect gift for any woman! CC cream is a tinted moisturizer that evens out your skin tone, from redness to blemishes, while adding a light foundation coverage. It is perfect for applying under your regular makeup routine or just by itself for a lovely natural look that is healthy for your skin!
That's it for this list!
I hope this article has given you some wonderful ideas for unique Christmas gifts for the special women in your life!
Enjoy the holidays, and stay warm! 🎄
Win a Lilla Rose hair accessory!
If you'd like to enter to win a Flexi hair clip, bobby pins, or other Lilla Rose hair accessory, be sure to enter my giveaway below!
Note: This post may include affiliate links, which help our family with no extra cost to you. 

Thank you for your support!

💜
Please Share!
 I hope you enjoyed finding these unique Christmas gifts!

If you got value from this post, 12 Unique Gift Ideas for the Woman who has Everything, please share and pin! Thank you so much!  ☃️
Do you have a product that you think would make a great gift idea for our readers? You can apply to be considered for our next gift guide HERE. If we think your product is  awesome, and is a great fit for our readers, we would love to include it in our next gift guide post!